Graduate Programs for Lifelong Learners
To keep pace with changing workplace demands, today's professionals require new ways to build and refresh skills. Accelerate your career with industry-aligned graduate programs in Artificial Intelligence and more.
Find a program
Enterprise Talent Solutions
Recruit talented young professionals through an experiential learning partnership. Skill up your team, or build your leadership ranks with tailored training programs—online, at your site, or at our convenient location in Vancouver, British Columbia.
Enterprise talent options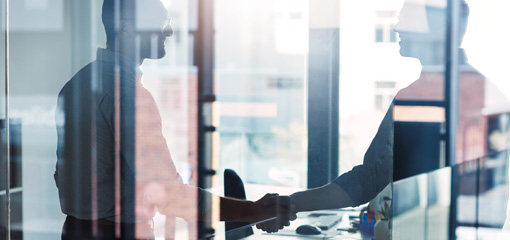 Research Partnership Opportunities
To accelerate innovation at your company, we invite you to partner with faculty at Northeastern's university-wide research institutes and 30-plus research centers. By drawing on the expertise of our faculty and PhD students, you can turn your ideas into market-ready products and services.
Partner on research
"All of our professors are heavily involved in the computer science industry."
—Kaleigh O'Hara, Align MS in Computer Science
"Every single class I have taken, I have brought some of that knowledge [back to my] work."
—Jocelyn Scheintaub, MS Engineering Management
"The program touches on a broad base of skills that are important to the nonprofit sector."
—Michele Ramirez, MS Nonprofit Management
"In order to be competitive, you need to have practical knowledge and theoretical knowledge. Northeastern is really good at providing that."
—Bilal Khan, MS Computer Science
"In Vancouver, we will be taking innovative teaching methodologies from Boston and tailoring them to the needs of the tech sector."
—Bethany Edmunds, PhD, Associate Dean, Vancouver
Featured Programs
Master of Science in Computer Science
Northeastern University's Master of Science in Computer Science is designed for experienced professionals seeking to enhance their knowledge and expand their technology leadership responsibilities in organizations that design, develop, market, or utilize computing systems.
Learn more
Align Master of Science in Computer Science
The Align Master of Science in Computer Science equips students across disciplines with the knowledge and practical skills they need to transition into computer science, regardless of their background and bachelor's degree.
Learn more