Align Master of Science in Computer Science
Video
Northeastern University's Align program gives students without a background in computer science (CS) a direct path to an MS in computer science and a rewarding tech career. Gain professional computer science experiences and connections in Vancouver, a leading centre of entrepreneurship and research and development in tech.
Break into tech with any background
You don't need a background in tech to have a future in it. Break into tech with Align, a program designed for motivated students and professionals with a bachelor's degree in any discipline. Earn your master's in computer science from Northeastern on the Vancouver campus, where diverse and unexpected ideas are encouraged.
Attend a Break into Tech Event
Curious about whether Align is right for you? Join this free 1.5-hour workshop (virtual or in-person) on how computer science touches our world. You'll even get to try out a project with peers from diverse backgrounds like you.
Align student community
Align students come from 100+ disciplines, including history, business, biology, political science, and more. The student body is more diverse than most other computer science programs.
54% female vs. the national average of 27.8% female (Fall 2021)

18% identify as a race or ethnicity historically underrepresented in the tech industry vs. the national average of 5.1% (domestic students, Fall 2021)
     Source: 2021 Taulbee Survey
Gain experience in Vancouver
Vancouver offers a diverse and entrepreneurial environment for tech. Its strong R&D capacity means top facilities, specialized equipment, and a community of researchers and scientists. 
Home to 91,000+ tech professionals from around the world, Vancouver hosts some of the best schools for software development and AI—including Northeastern. This environment fosters high rates of spinoff companies, startup incubation, technology licensing, and commercialization.
Top 30 Best Startup Ecosystems in the World (Startup Genome 2021)

40% of residents are international, and 52% identify their first language as something other than English (PopulationStat)
Vancouver offers strong government support and incentives for tech, ICT, and entrepreneurship.
Key Vancouver industries
Vancouver is known as a global leader in virtual reality, augmented reality, artificial intelligence, computer vision, robotics, drones, SaaS, gaming, and global information and communications technology. The city is a launching pad for careers in tech and tech-adjacent fields like digital media, communications, business intelligence, medicine, pharmaceutical sciences, and more.
It's home to the world's largest tech companies, including Microsoft, Amazon, Apple, Meta, Cisco Systems, Samsung, SAP, Intel, IBM, Nokia, Salesforce, and Eventbrite, as well as Absolute Software, ACL Service, TELUS, Hootsuite, Dwave, 1Qbit, Slack, Sophos, and Electronic Arts.
#1 VFX (visual effects) and animation cluster in the world 

#2 virtual reality/augmented reality ecosystem in the world

One of the largest technology SaaS communities in the world

A top global video game cluster (EA, Microsoft, SEGA, Capcom, etc.)
Source: Vancouver Economic Commission
Join us at Vancouver's industry-connected campus in the heart of downtown 
Your campus is in the heart of Vancouver's international tech industry. The new building that houses the Vancouver campus is also the regional headquarters for Deloitte and Apple. It's located across from Amazon's Vancouver expansion and alongside the region's largest tech employers, including Microsoft, SAP, and Fujitsu's global AI headquarters—and the city's vibrant start-up and mid-sized tech community.
Learn More about Northeastern in Vancouver
Hold a co-op or internship in an industry-preferred program
Khoury College of Computer Sciences can help connect you with a paid co-op or internship, and project opportunities with the College's 700+ partners, including established corporations and unique startups, nonprofits, and organizations. 
Align MSCS prepares you to meet "preferred" qualifications for job postings with top companies. Many companies offer co-op students full-time employment after graduation.
#1 ranking for co-ops and internships in 2022 (U.S. News & World Report)
Sample co-op employment partners in Vancouver
Microsoft, SAP, Providence Healthcare, Royal Bank of Canada, Clio, Think Technologies, and Nextech AR Solutions
On either side of your work experiences, you'll be learning industry-relevant CS skills in a program supported by corporate and philanthropic partners like Google, Dell, Travelers, Facebook, and Pivotal Ventures. Your co-op is closely integrated with the course curriculum, and graduate co-op faculty within the Khoury College will support you in preparing for and succeeding in your co-op.
Learn More at a Drop-in Session 
Career Outlook
Employers are actively looking for computer scientists with diverse backgrounds in law, music, biology, business, physics, education, biomedical science, language, and more. Advance in your current field or pivot to a new career. Vancouver offers an extremely favorable employment outlook in tech – especially for software developers:
10,000+ companies generating more than $23 billion in revenue and $15 billion in GDP are based in British Columbia (Vancouver Economic Commission)
#4 city to produce more tech jobs than graduates, offering tech talent wage growth of +18% over the past 5 years (CBRE Tech Talent 2021)
8% of tech jobs in Vancouver are for software development and programmers (CBRE Tech Talent 2021)
2,400+ open developer positions in Jan 2022 alone (Glassdoor)
Develop the computer science skills employers want
The program begins with a two-semester introductory sequence, which provides the foundational knowledge to ensure that students from non-technical backgrounds have the tools they need to succeed. Your cohort will be made of students like you who are coming from outside the field. You'll then be able to choose from a range of electives—such as Artificial Intelligence, Computer-Human Interface, Graphics, Software Engineering, and more—in important breadth areas.
Hear from Our Students
Learn what students are saying about the Align MSCS program.
Faculty
Align faculty are talented computer scientists with real-world connections to Vancouver industry. But don't be intimidated. All Align faculty understand the necessary approach to teach graduate-level computer science to beginners—and enjoy doing it.
Industry connections of Vancouver faculty
Get individualized attention from dedicated faculty. Vancouver faculty have backgrounds at companies and organizations like Amazon, IBM, AT&T Wireless, Lawrence Livermore National Lab, U.S. Federal Aviation Administration (FAA), Government of Canada, National Institute of Informatics in Tokyo, professional baseball leagues, TV game shows, and more.
Featured Faculty: Vancouver
Bethany Edmunds
Associate Director of Network Programs; and Director of Computing Programs, Khoury College of Computer Sciences
Dr. Bethany Edmunds is a recognized leader in Computer Science and STEM education in North America. She has a Ph.D. in Computer Science, with a specialization in Artificial Intelligence, and is currently the Associate Director of Network Programs, and Director of Computing Programs at Northeastern University's Vancouver campus. Bethany is passionate about breaking down barriers to create greater diversity, access and inclusivity within the technology community. She brings together expertise in software development, machine learning, and educational innovation to create STEM opportunities for people of all backgrounds and abilities.
Bethany's commitment to breaking ground in tech education began early. While earning her Ph.D. in Machine Learning at Rutgers University in her native New Jersey, she was the co-organizer for the second international Women in Machine Learning Workshop. She continues to actively encourage women and girls to pursue careers in tech, speaking regularly at women in technology events. She is also currently on the Board of Directors for Women in Machine Learning.
Prior to joining Northeastern, Bethany was the first female Associate Dean of Computing at British Columbia Institute of Technology where she led the pedagogical innovation of the Computer Information Technology Program. Her industry experience includes developing flight simulation software while working for the Federal Aviation Administration (FAA), the government body that oversees all aspects of civil aviation in the United States.
Dr. Edmunds has been named one of BC Business's Most Influential Women in STEM, Business in Vancouver's Forty under 40, and YWCA's Women of Distinction. She is a broadly published researcher, and sought after media expert on the subject of improving diversity in STEM education.
Education:
• Ph.D. in Computer Science, Machine Learning specialization, Rutgers University
• Bachelor of Science in Computer Science, Rowan University
Research Interests:
• Generalized reinforcement learning for mobile robotics
Awards and Recognition:
• YWCA Metro Vancouver Women of Distinction Award, Education, Training, and Development, 2019
• Business in Vancouver, Top Forty under 40, 2018
• BC's Most Influential Women, BC Business Magazine, 2018
• Brian Thom Advancing Teaching Excellence Award, 2016
• National Science Foundation's Integrative Graduate Education and Research Training Fellowship, 2006 – 2008
Expand to view more
Expand to view more
Logan Schmidt
Assistant Director of Computing Programs, and Assistant Teaching Professor, Khoury College of Computer Sciences
Dr. Logan Schmidt holds a PhD in Rhetoric from Carnegie Mellon University, where their doctoral research examined the effective communication of technical and scientific information to lay audiences. Dr. Schmidt has six years of experience working in research development, first at Tufts University and then at Northeastern, where they built and coordinated cross-disciplinary research teams for projects driven by major grant funding from US government agencies such as the NSF, DOD, and NIH as well as private foundations and corporations. Dr. Schmidt joined the Khoury College of Computer Sciences in 2019 as the Assistant Director of Online Programs, and played a role in the rapid shift to online learning necessitated by COVID-19. Logan has over eight years of teaching experience, and is also a proud alumni of Northeastern's Align Master of Science in Computer Science program, and is committed to the mission of CS for All.
Education:
• PhD in Rhetoric, Carnegie Mellon University
• MS in Computer Science, Northeastern University
• MA in Rhetoric, Carnegie Mellon University
• BA in English Literature, Ohio University
• BA in Classics, Ohio University
Research Interests:
• Efficacy of interventions in CS education
Expand to view more
Expand to view more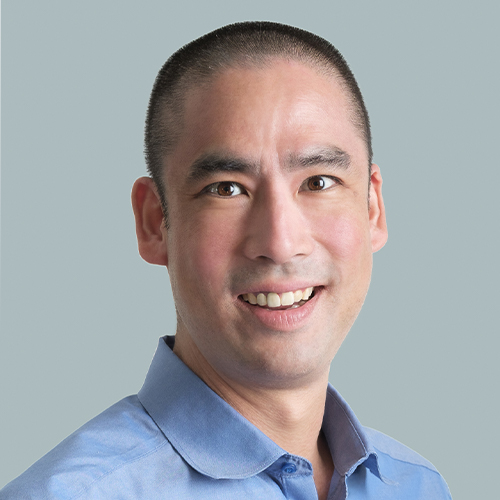 Richard Hoshino
Associate Teaching Professor, Khoury College of Computer Sciences
Richard Hoshino is an Associate Teaching Professor at Northeastern University in Vancouver. He was previously a mathematician for the Government of Canada, a post-doctoral fellow at the National Institute of Informatics in Tokyo, and most recently a professor of mathematics and computer science at Quest University Canada in Squamish, British Columbia. He obtained his Ph.D. in Mathematics from Dalhousie University in Halifax, Nova Scotia.
Richard has published 35 research papers across numerous fields, including graph theory, biometric identification, sports tournament scheduling, and optimal school timetabling. He has consulted for a billion-dollar professional baseball league and three Canadian TV game shows.
Richard has presented at the annual conference of the Association for the Advancement of Artificial Intelligence (AAAI) six times in the past decade, winning their Deployed Application Award twice. His work for the Canada Border Services Agency included helping reduce wait times at Canadian border crossings as well as creating risk scoring algorithms for marine cargo containers.
Richard is also heavily involved in community outreach, and has visited over 50 high schools, conducting workshops on problem-solving and computational thinking for thousands of students and teachers. He was the 2017 recipient of the Adrien Pouliot Award, awarded by the Canadian Mathematical Society as a lifetime achievement award to celebrate "significant and sustained contributions to mathematics education." He is also the author of the novel "The Math Olympian," currently ranked #1 by GoodReads for Best Young Adult Books that Empower.
Education
• Ph.D. Math, Dalhousie University
• M.Sc., Dalhousie University
• B.Math, University of Waterloo
• B.Ed, Queen's University
Research Interests
• Scheduling Optimization
• Operations Research
• Mathematics Pedagogy
Awards and Recognition
• Adrien Pouliot Award, Canadian Mathematical Society, 2017
• Action Canada Fellowship, 2003
• Silver Medallist, International Mathematical Olympiad, 1996
Selected Publications
• R. Hoshino and I. Fabris, Optimizing Student Course Preferences in School Timetabling, Proceedings of the 17th International Conference on the Integration of Constraint Programming, Artificial Intelligence, and Operations Research (CPAIOR 2020), Vienna, Austria, May 2020.
• R. Hoshino and M. Notarangelo, Computational Intractability and Solvability for the Birds of a Feather Game, Proceedings of the 9th EAAI Conference on Artificial Intelligence (EAAI 2019), Honolulu, Hawaii, January 2019.
• R. Hoshino, A. Slobodin, and W. Bernoudy, An Automated Employee Timetabling System for Small Businesses, Proceedings of the 30th IAAI Conference on Artificial Intelligence (IAAI 2018), New Orleans, Louisiana, February 2018. Winner of the Deployed Application Award.
• R. Hoshino and J. Beairsto, Optimal Pricing for Distance-Based Transit Fares, Proceedings of the 30th IAAI Conference on Artificial Intelligence (IAAI 2018), New Orleans, Louisiana, February 2018.
• R. Hoshino and C. Raible-Clark, The Quest Draft: an Automated Course Allocation Algorithm, Proceedings of the 26th IAAI Conference on Artificial Intelligence (IAAI 2014), Quebec City, Quebec, July 2014. Winner of the Deployed Application Award.
Expand to view more
Expand to view more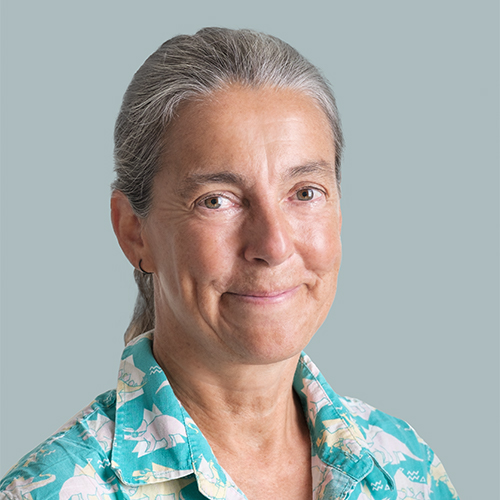 Yvonne Coady
Visiting Professor, Khoury College of Computer Sciences
Yvonne Coady is a visiting professor of computer science at the Khoury College of Computer Sciences at Northeastern University. She is also a computer science professor at the University of Victoria and serves as an adjunct professor at the Centre for Digital Media in Vancouver. Coady works with Indigenous community members to develop software learning tools and platforms for improved access to remote education.
Coady's research changes the way software developers and users utilize the collaborative medium that is the World Wide Web. She believes that the power to harness the power of cloud computing is on the horizon. Her ultimate goal is to take the enormous computing power that used to only be accessible to specialized researchers and share it with the community.
Education:
● Ph.D., Computer Science, University of British Columbia (UBC)
Research Interests:
● Scalable system infrastructures
● Aspect-oriented software development
● Distributed virtualization
Expand to view more
Expand to view more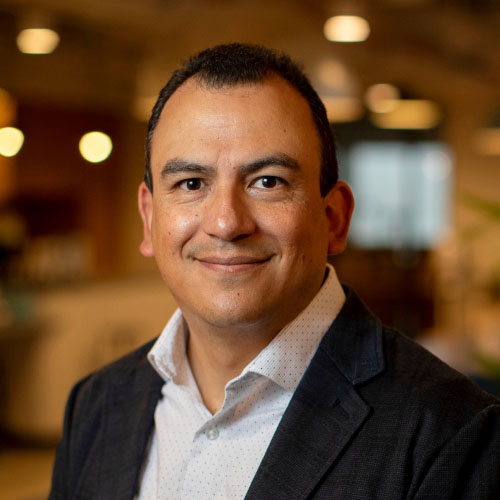 Lino Coria
Associate Teaching Professor, Khoury College of Computer Sciences
Lino is an engineer, educator and researcher working in computer vision applications. Lino has over fifteen years of experience working in both industry and academia.
Lino has conducted research in the fields of image processing and computer vision. He has published multiple papers in topics such as blind signal separation, digital image and video watermarking, high dynamic range imaging, stereoscopic video, and 3D quality of experience.
For over six years, he was a Professor at ITESO University in Guadalajara, Jalisco, Mexico. Additionally, he has taught several courses at the undergraduate and graduate levels at the University of British Columbia, Langara College, and CINVESTAV (Mexico).
For the past nine years, Lino has worked as an engineer at several Vancouver startups developing computer vision algorithms and machine learning models for a variety of applications, including online video and metadata optimization, custom footwear design, and agricultural technology.
Lino is a member of the Society for Canadian Women in Science & Technology (SCWIST) and has volunteered as a mentor with the Immigrant Employment Council of BC (IEC-BC) since 2016.
Education:
• M.Eng., Electrical Engineering, McMaster University
• Ph.D., Electrical Engineering, University of British Columbia (UBC)
Research Interests:
• Computer Vision
• Image Processing
Expand to view more
Expand to view more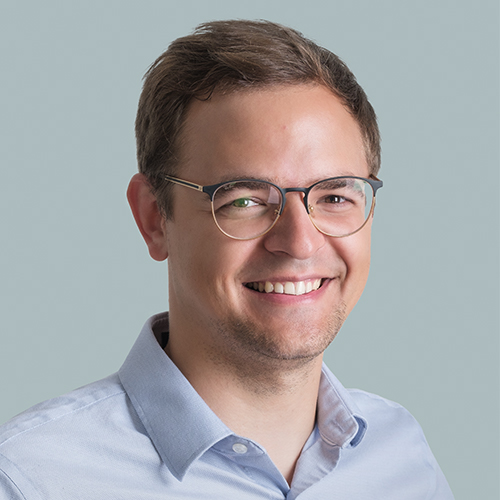 Michal Aibin
Visiting Associate Professor, Khoury College of Computer Sciences
Dr. Michal Aibin is an associate professor of computer science at Khoury College of Computer Sciences, Northeastern University. Outside of his role at Northeastern, he is also currently a research faculty at British Columbia Institute of Technology.
Aibin was born in 1989 in Poland. He began his doctoral studies at the Department of Systems and Computer Networks at the Wroclaw University of Technology in 2012, where he was twice awarded the dean's award and a scholarship to the best Ph.D. students. He received his doctoral degree in June 2017 by defending the thesis: "Dynamic Routing Algorithms for Cloud-Ready Elastic Optical Networks." He currently upholds his first academic position, at the British Columbia University of Technology, Vancouver, Canada, in the Department of Computing, where he was awarded the Employee Excellence Award in the Applied Research category. He joined Northeastern University in 2020 as a part-time associate professor.
His research interests include the optimization of various processes using adaptive approaches, such as machine learning. His recent focus is on cognitive networking. In particular, data analytics, machine learning and deep learning concepts applied to optical networks to enable cognitive network data analysis.
Research Interests:
● Machine Learning
● Data Analytics
Education:
● PhD Wroclaw University of Science and Technology
Awards and Recognition
● Employee Excellence Award in Applied Research from British Columbia University of Technology
Expand to view more
Expand to view more
Admissions
Minimum GPA for bachelor's degree (any field)
3.0 on a 4.0 scale
8.0 on a 10.0 scale
80 on a 100 scale
Upload a PDF of your transcripts in the application.
Letters of recommendation
2 academic and 1 professional reference if applying from undergraduate studies
2 professional and 1 academic reference if applying after professional experience
Submit letters via the ApplyYourself system.
Essays
Complete 2 of 3 essay prompts. See online application for prompts.
View the full application instructions.
This program is offered under the written consent of the Minister of Advanced Education, Skills and Training effective July 7, 2019 having undergone a quality assessment process and been found to meet the criteria established by the minister. Nevertheless, prospective students are responsible for satisfying themselves that the program and the degree will be appropriate to their needs (for example, acceptable to potential employers, professional licensing bodies, or other educational institutions).
Request More Information
Loading...
Tuition and funding
Students have the opportunity to pay for the program with a combination of paid, full-time co-op or internship placements, teaching assistant and tutor positions, Federal Student Aid, and scholarships. Learn about financial support.
Align is a total of 44 credits. Check costs per credit here.